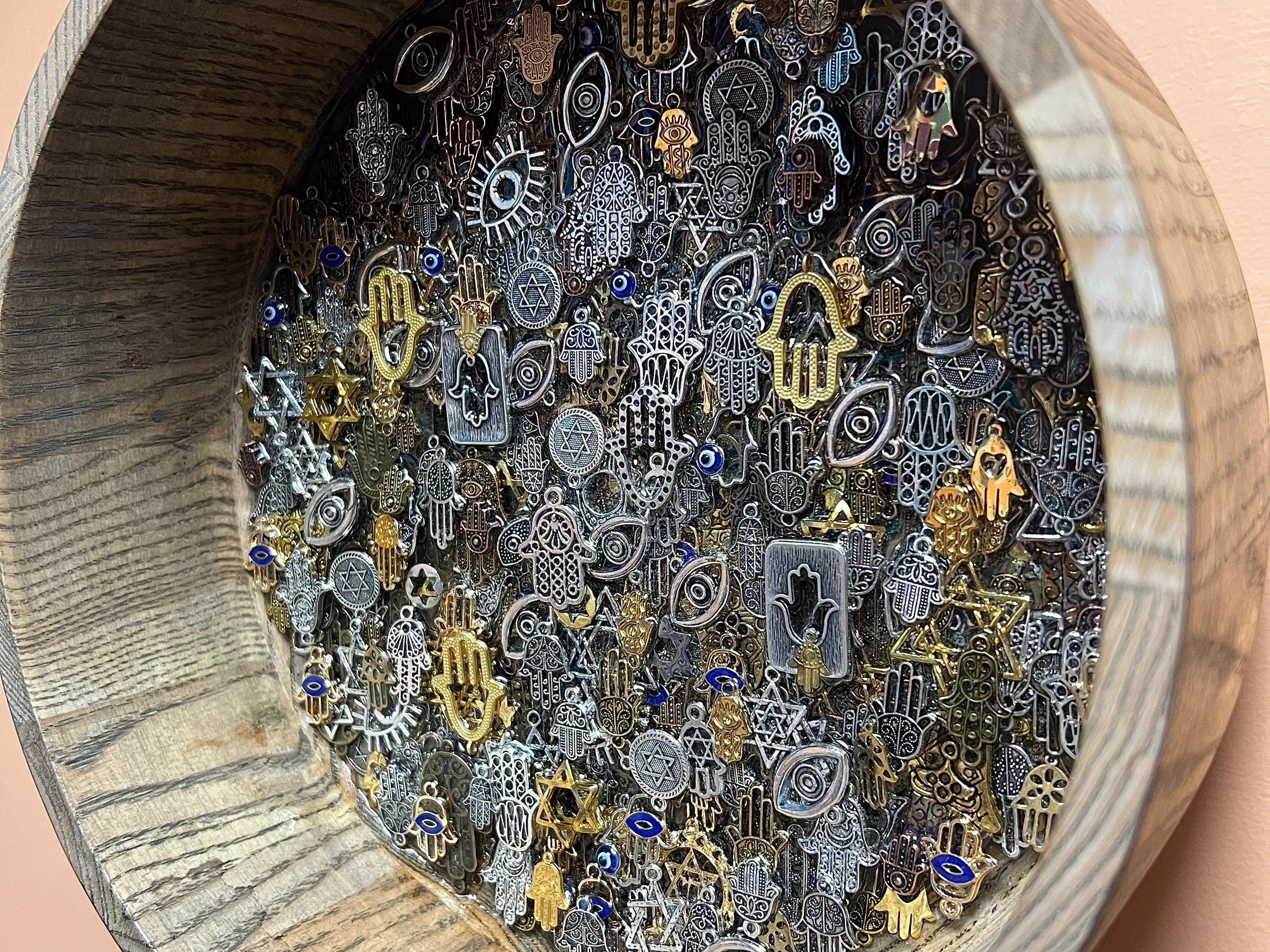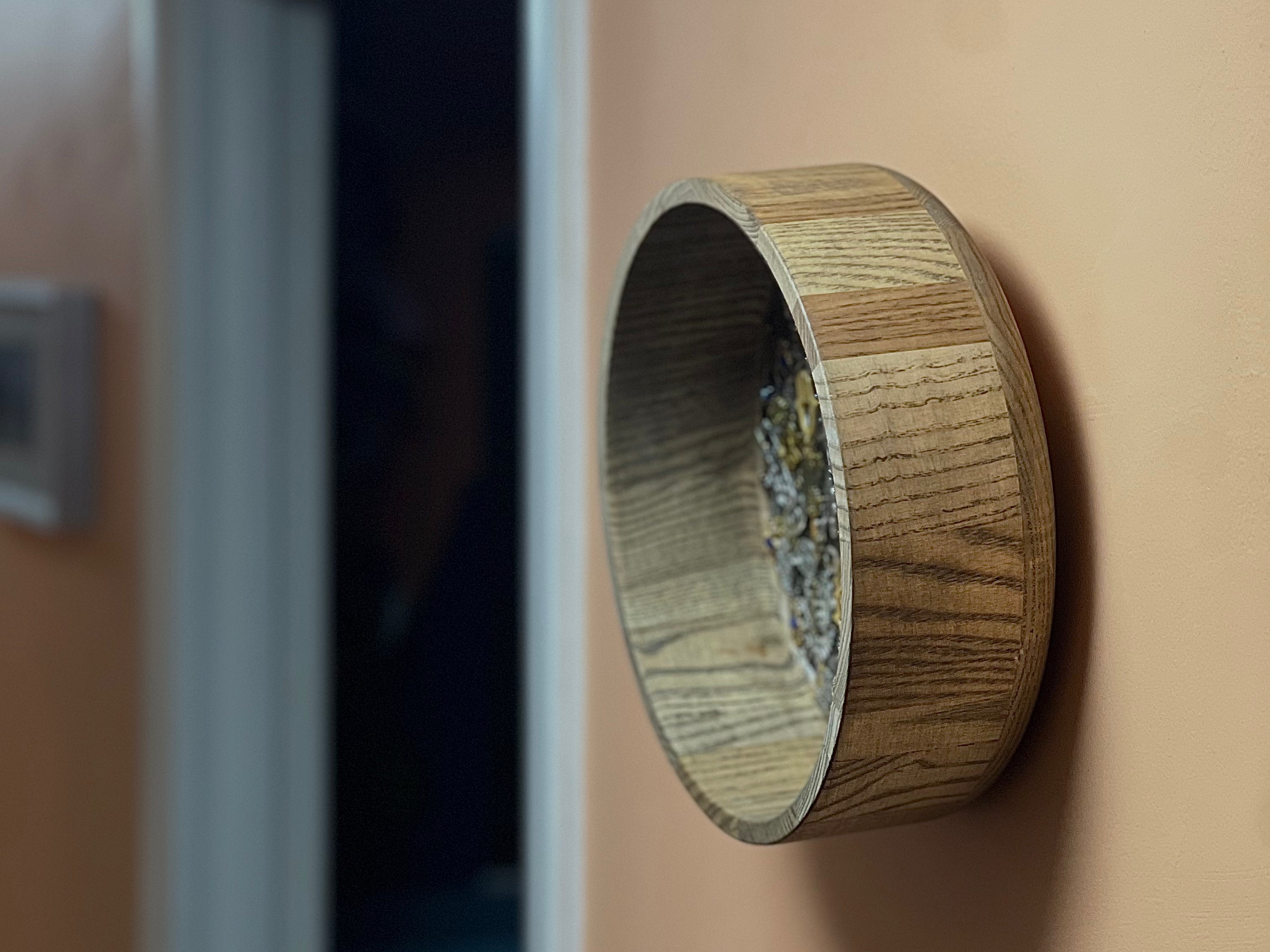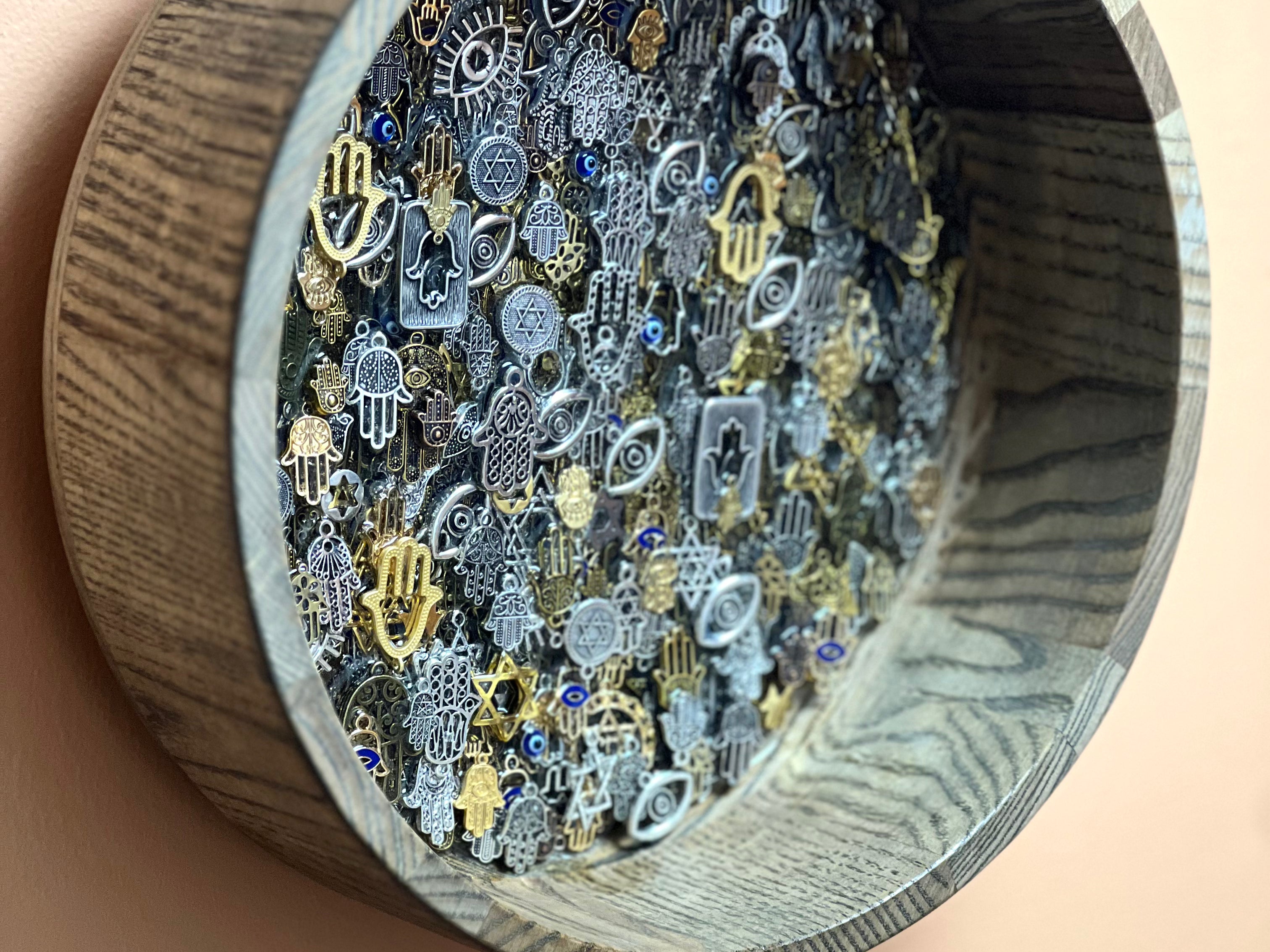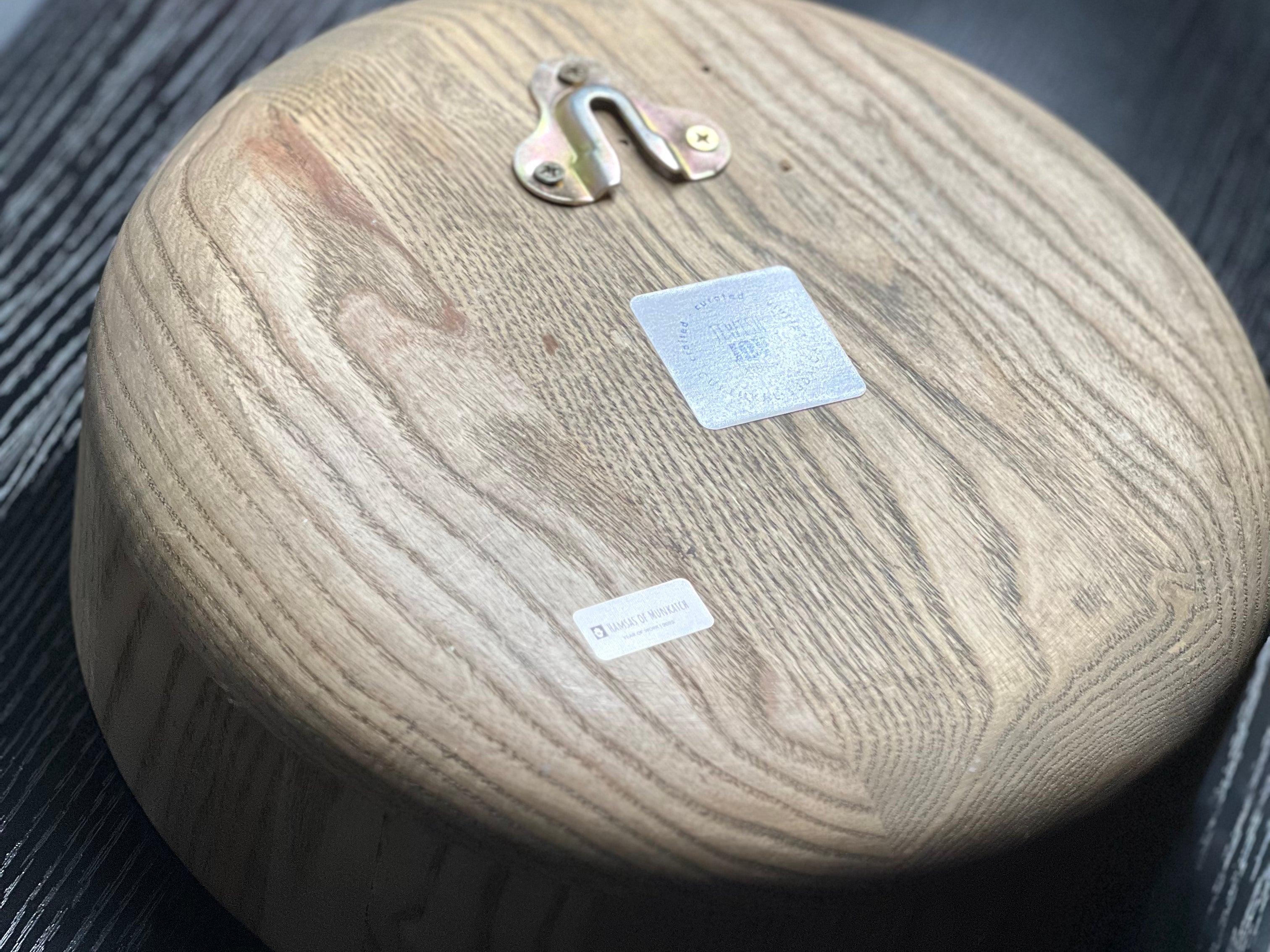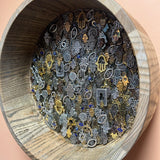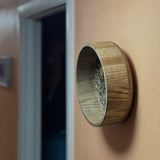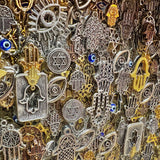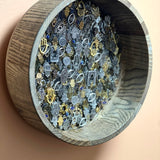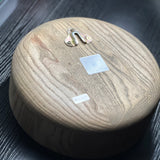 Hamsa Wood Bowl Wall Art | 10"
This formerly unusable wood bowl has been upcycled into a gorgeous piece of art that will bring a smile to any observer.
Chanan Tzvi, the artist behind Hamsas of Munkatch, made this Judaica object by layering metal charms and then sealing them with resin. You will find various metal Hamsa and other Judaica charms (that promote protection and prosperity) - pay special attention to the heart shaped Hamsas to find the 18k gold pieces!
A heavy duty hanger had been attached to the back of the bowl, but could easily be removed with a screwdriver if you wanted to display the piece flat on a table (we can install a felt backer at no extra cost).
Bowl measures 10 inches across.
Welcome this unique 1 of 1 statement display piece to your home today!
Inquire to orders@jewishjoy.co with any additional questions. 
---
Free shipping on orders over $75
Hamsa Wood Bowl Wall Art | 10"
FAQ

Returns & Exchanges

Due to our sourcing methodology and handcrafted assembly, returns and exchanges are generally not accepted.

However, if for some reason you are not satisfied with your purchase please contact us. 


We always try to deliver #JewishJoy.

Shipping Damage / Error

Any damage to items that resulted from shipping error must be reported within 48 hours of delivery and we will try our best to resolve the issue.

If you have any questions about your order please be in touch with us at orders@jewishjoy.co or 646-481-8681 and include as many details as possible including photos of any damaged items / packaging and your order number or email, as well as desired resolution.

Small Business Disclaimer

We reserve the right to cancel and refund any order at any time, but will always try to avoid a situation where this is necessary.

We always try to deliver #JewishJoy.
Shipping

U.S. Shipping

We are currently only shipping orders for delivery within the United States, but we hope to expand our offering to other countries in the near future.

Shipping Rates

Orders over $75 in value ship free!


$3 or $7 rate applies to other orders based on cart total.

Order Tracking

You will receive an email with parcel tracking information within 72 hours of purchase for most items.

Please email us at orders@jewishjoy.co if you need something rushed and we will see if we can expedite!
About Us

Who is behind Jewish Joy?

In 2016, Channan Tzvi (Kenny) started collecting Hamsas and began his journey reconnecting to his Jewish culture via the appreciation of this ancient symbol from a design based approach.

Hamsas of Munkatch, his design studio was founded in 2020 as a way to explore a personal connection to Judaism; and through his research he amassed an extensive collection of Judaica objects that Kenny realized could be shared with others, to allow them to experience some of the same joyful connection to the traditions - hence jewishjoy.co.

Why no Challah Boards?

There are many ways to celebrate Judaism - and this website is a bit different than your classic Judaica store that might only carry silver kiddish cups and glass mezuzahs. These types of items already exist and are beautiful pieces of art - so we hope to compliment those pieces that you may already have in your homes with a variety of Judaica enhancements.

Our mission is to provide items to our customers that inspire a personal connection to the joys of Judaism. We aim to achieve this by focusing our efforts on common traditions and cultural highlights of Judaism and celebrating them in an inclusive manner.

We try to source from other small businesses and Judaica artists who create one of a kind items.

A Bissle Ungepatchka | a little over the top

An important part of the joy that Channan Tzvi (Kenny) found in Judaism stems from the artistic imagery that can be seen throughout history on a variety of artifacts. People have always celebrated their love for Judaism through art and design and we continue that tradition.


With that in mind, we also embrace some of our Hungarian heritage and acknowledge that sometimes you need a bissle ungepatchka to liven up an otherwise contemporary living environment and reinvigorate your mind.

We know that not everyone will appreciate all of our pieces, but we hope that those of you who enjoy them LOVE THEM!