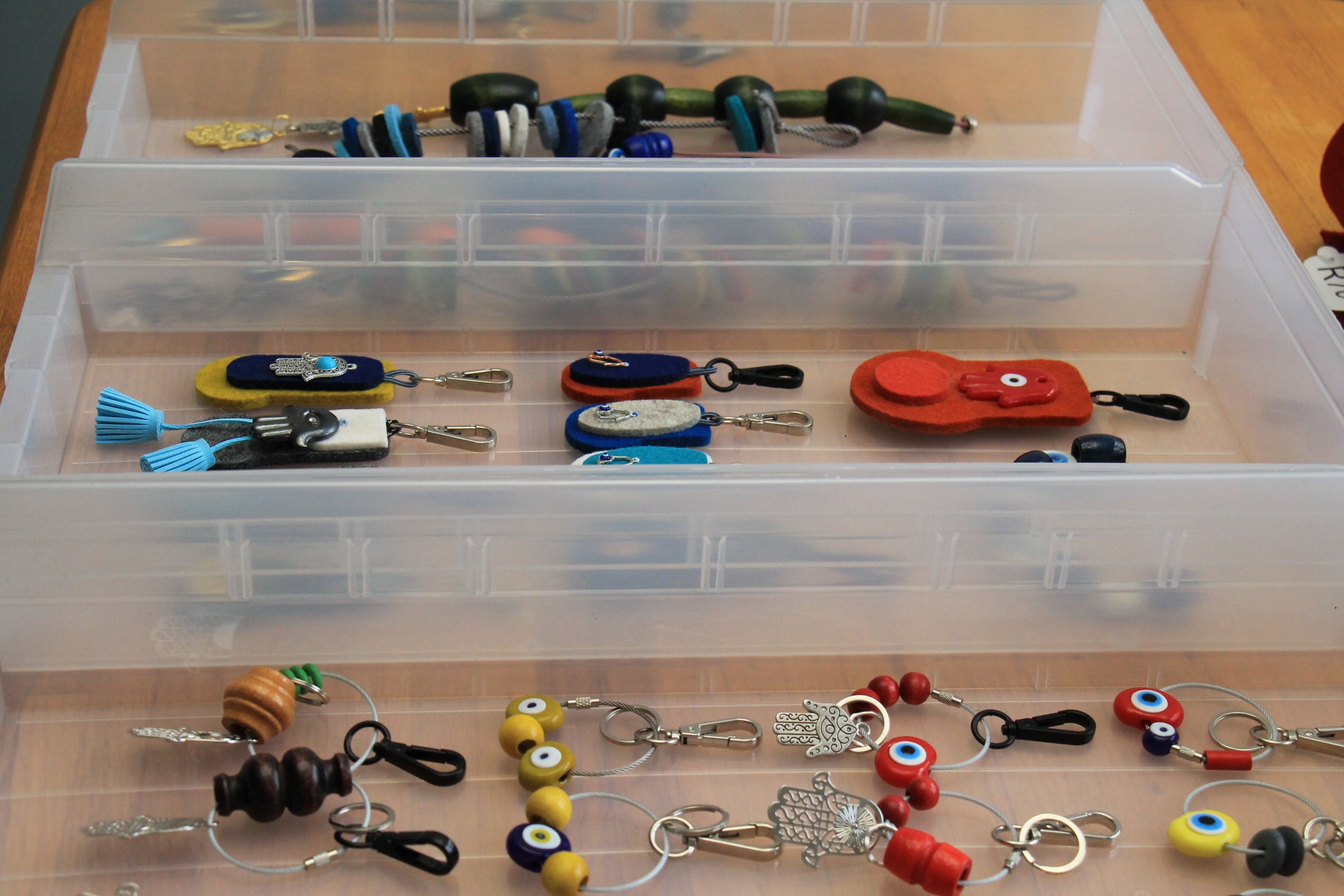 Creative Intent | 2023 Collection
The materials used in the 2023 Launch Collection reflect the brand mission to reconnect with the culture of past traditions and heritage in a modern manner.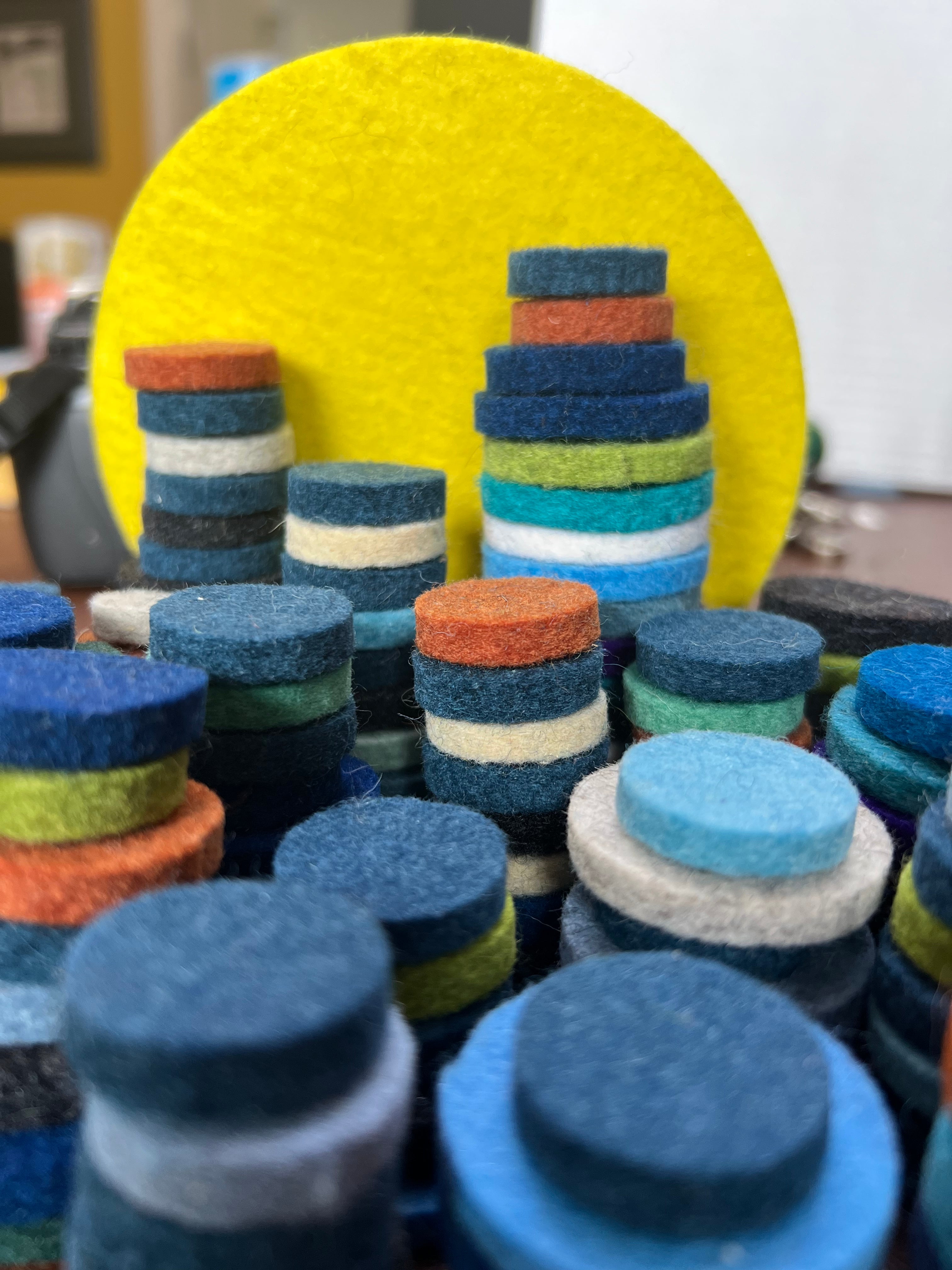 Repurposed Materials
We have utilized Upcycled Wool Felt Offcuts discarded from the factory from their past projects, now repurposed into our beautiful keychains, hand embellished with gorgeous charms and accessories sourced directly from Turkey and other specialized manufacturers. 

Vintage Wooden Beads from the 1970s have found a new life strung together amongst metal Hamsas and evil eye beads on our keychains and decorative hanging pendants of various lengths and sizes.

There is a lot of exciting sustainable texture to explore!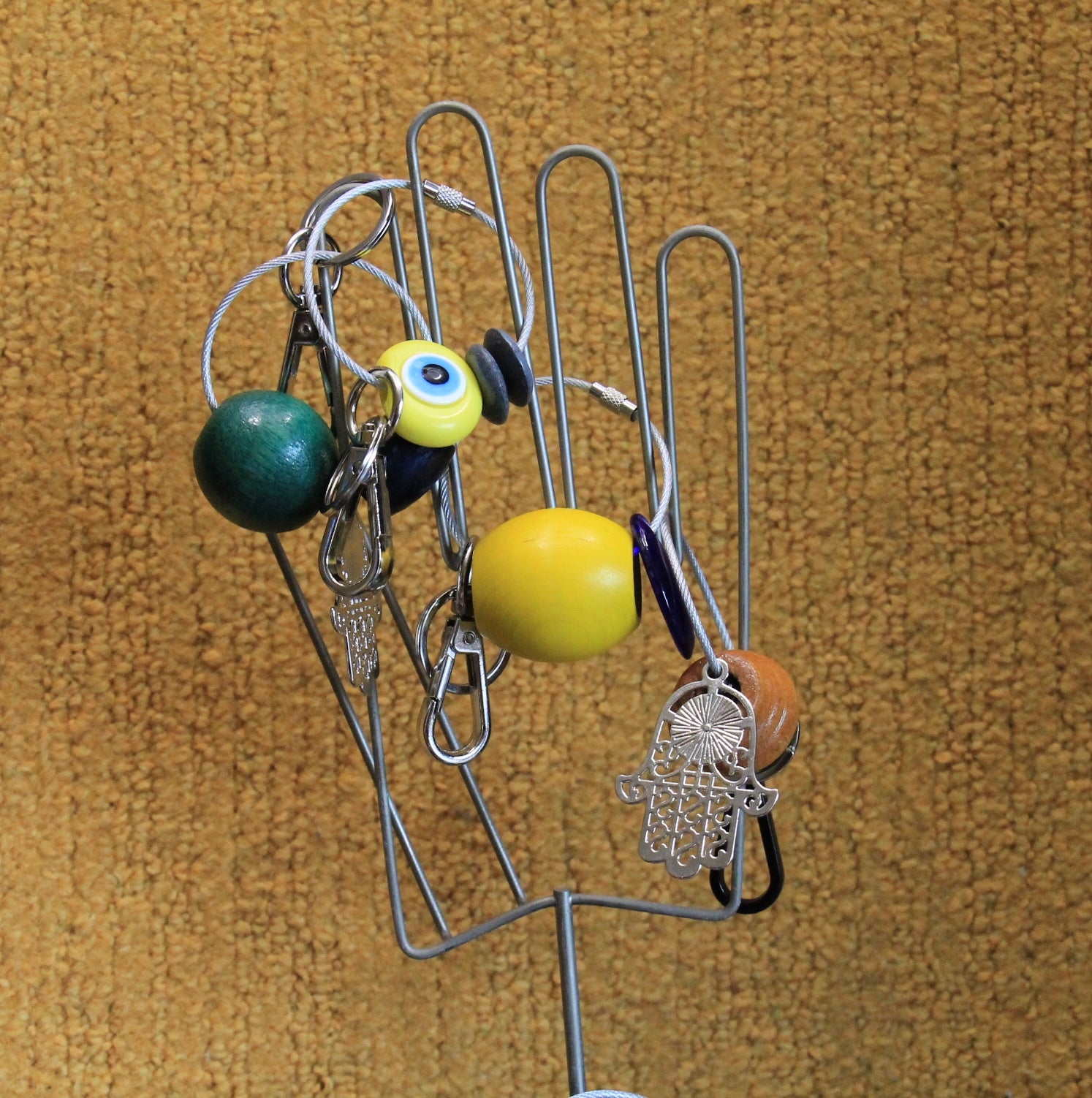 Vintage Charm | Limited Edition
Due to the nature of how we source our materials, we may only have a few of each product style available. Similar items may be produced in the future, but it is not a guarantee.
So if you see something that you like, grab it while you can! And know that you have a special piece that was made just for you!
Hamsas of Munkatch
Salvaged wood and metal charms have also been a foundation of the work by artist Channan Tzvi (Kenny).

Starting off as ordinary pieces with intrinsic value of their own, they combine together to create rich pieces of art that become beautiful decorative objects for the home.

The charms are a metaphor for the Jewish people; how we are all unique in our connection to our culture and traditions - but that each matters and is worthy - and the loop of the charm represents the bond of Judaism that links us together.
Beautiful as individuals, amazing as a combined people.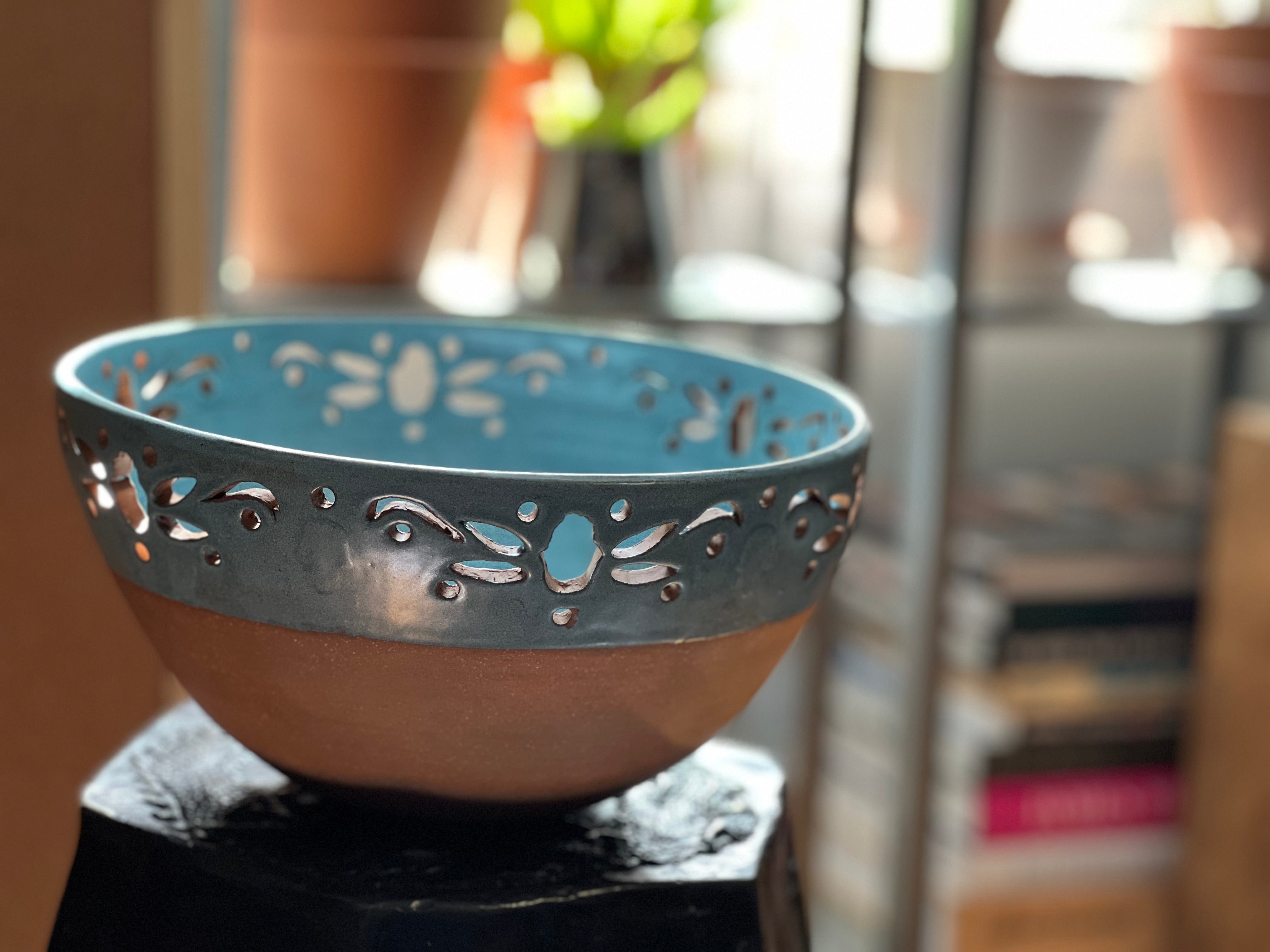 Pottery
Kara Gagnon Zablotsky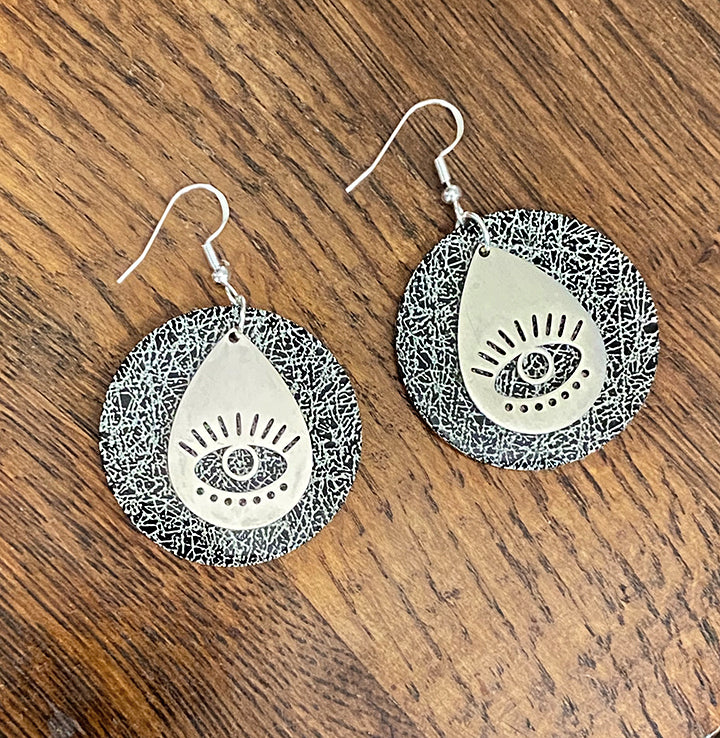 Samara Kraftz
Upcycled Collection